Join the eCommerce Revolution Now!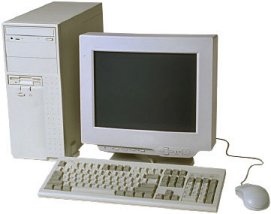 With no Programming, HTML or FTP experience required!
How to open your own eStore

Finally, an easy and affordable way to have a fully featured eCommerce site for your business.

No expensive programmers or web designers needed. It's completely automatic!


Place your products (with photos) on the Website in just minutes. Instantly update your product listings anytime, no extra charges.


Fully automatic order form for all products on your site. Does everything for you!
If you can click your mouse button, you have all the skill you need to manage your own eCommerce web site!
"It took less than 5 minutes to get our company on the Internet.
And we didn't need any computer experts to do it."
Welcome to Zednet

You've just discovered the easiest way to put your business on the web, and allow you to maintain and update your site yourself, with no Programming, HTML or FTP experience required.

No need to hire a 'Website designer' or computer programmer. Zednet's revolutionary software provides you with your own fully featured professional eCommerce site, allowing you to start trading on the Internet immediately.
You have total control over your Website


You can maintain your own site, and include all your Company information, and full listings of all your products and services, including photos if required! Your Zednet Website also comes complete with an automatic secure ordering facility, enabling you to engage in eCommerce from day one!

Zednet's unique owner controlled Websites are the perfect solution for getting your business on the web.



Your new Website can be open for business
taking orders 24 hours a day, 365 days a year,
for less than the price of a single display ad in a magazine.
Zednet's revolutionary turnkey Website solution enables you to compete on even terms with even the largest company.

For more details of how Zednet's unique owner controlled Websites can benefit your business, click here.

To view a live demo, and view many other Websites created with the revolutionary instant Website software, go to the Demonstration Suite.

For a full information pack contact us for further details.